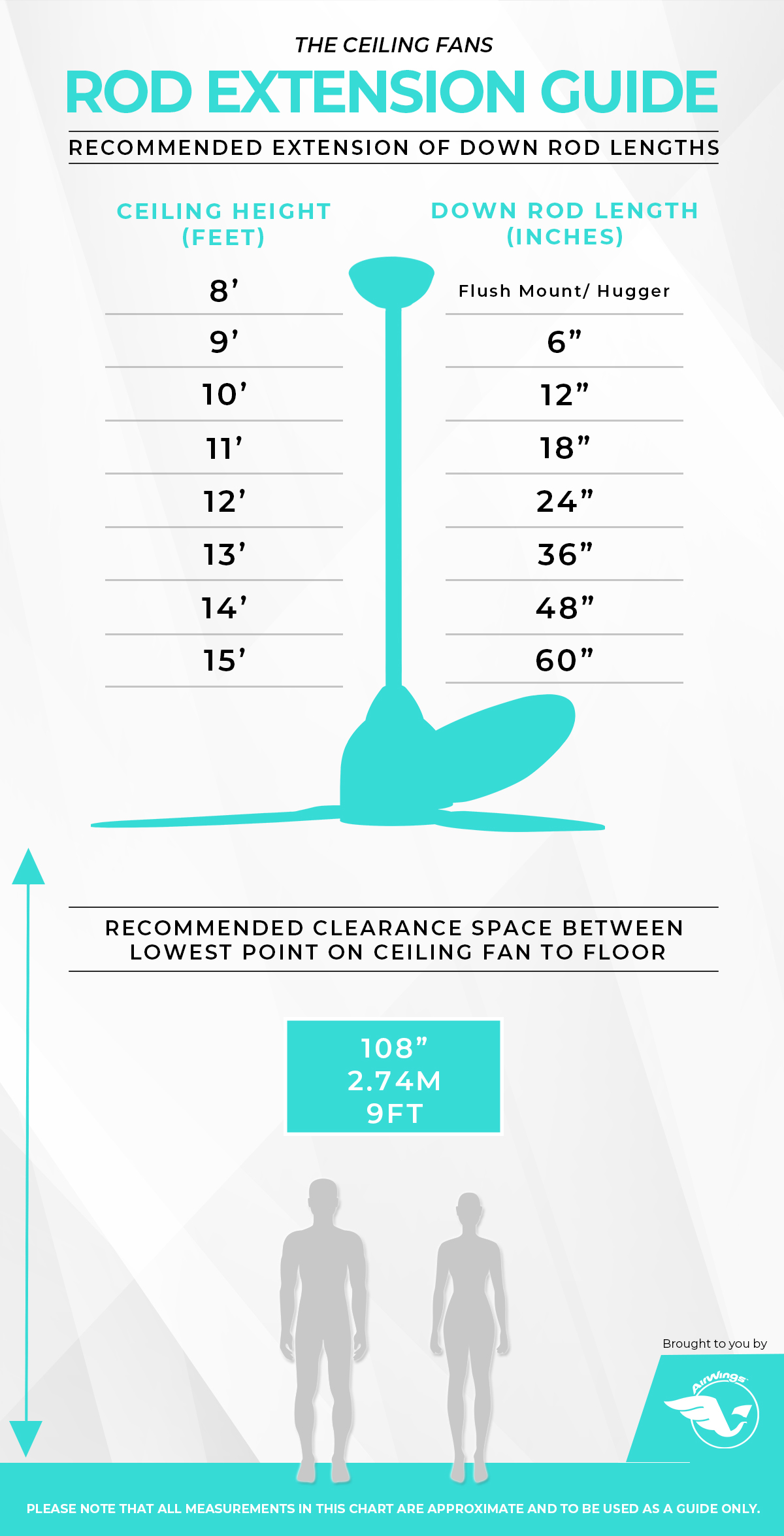 27 Nov

The Ceiling Fans Rod Extension Guide

The next important point to consider before installing your fan is –

the down rod length needed for your ceiling fan to make sure it is hanging from a safe and efficient height.

The recommended clearance space between the base of ceiling fan to floor is around 2.74m (9 feet) ed-nederland.com/.

For high ceiling height more than 3 meters, you may need to request for an extension of down rod so you can bring the ceiling fan to a lower level and optimise the wind experience.  

For low ceiling height less than 2.5 meters, it will be recommended to opt for a hugger or flush mounted fan for safety reason.

Tip: Remember to find out the height of your ceiling before purchasing your fans and refer to the rod extension guide above accordingly for the best recommended length!