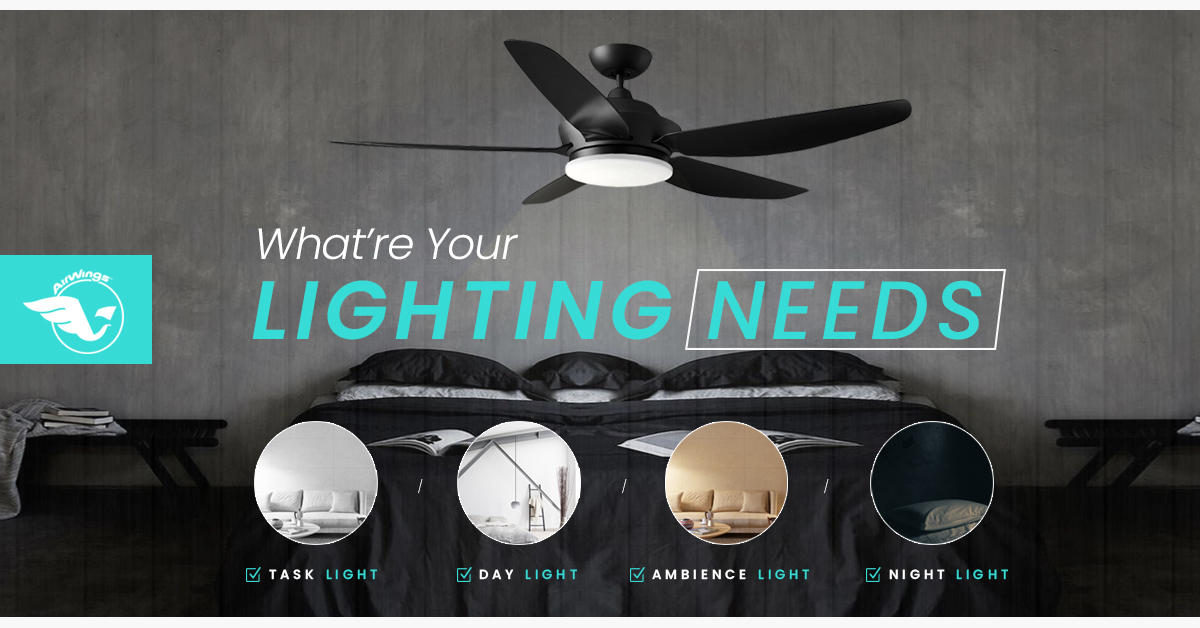 22 Nov

Lighting Needs

Whether you are in the mood to do some readings or just lazing around at a corner of your room, you can always create the desired mood right with the lightings. 

With the right lighting, it can transform your home into the space for doing the things you fancies. To optimise your home's lightings, here are some questions to ask yourself first:

So what are your lighting needs?

Do you have sufficient lightings set up at home? Do you depend on only one light source? Fancy for interchangeable light options or prefer just one light setting?

Do you only have an electrical point in the room קרא ביקורות?

Choosing a ceiling fan with lighting option can saves the trouble and cost of installing additional electrical points for the ceiling lights.

If you have worries of incurring additional cost on ceiling fan with light, fret not! Most of the our support partners' fans come with lights option with no extra fees/ low cost!

What is the purpose of the room?

Different rooms require distinct needs of lighting. For example, in study room, you will need a bright task light to do the reading. Whereas, ambience light can do the trick in creating the cozy and relaxing mood for your bedroom.

Task Light

Building a study room or kitchen? At no doubts, this task light setting is the most suitable choice! With bright illumination, it will aid in enhancing your concentration and productivity.

Ambience Light

Best for rooms you set up for resting! The right amount of warm toned lighting can make you feel relaxed. Whenever you feel like going for a romantic settings in your rooms, just illuminates the whole area with this ambience lighting!

Daylight

Just hanging around for daily activities or gathering in the room? The natural daylight will be practical to give your room a comfortable shine for everyone to stay active.

Night Light

What is your ideal bedroom look? If a dimly lit cosy atmosphere attracts you, you might fall in love with the night light! It is suitable for children who is afraid of sleeping in total darkness too!

How about upgrading your ceiling fan with LED lighting?

Too overwhelming? Having mixture of needs? No worries because there are lots of ceiling fans out in market that are well equipped with 3 ways LED lighting. Not enough? There are even 4 ways LED lighting installed on the fans! LED is much more energy efficient and long lasting than typical incandescent light bulbs. Most importantly, they produced brighter light for your home!

TIPS: No matter what you choose (ceiling fan with 1/ 3 / 4 ways lighting or without a light), the most important thing is to make sure you have sufficient source of light distribution that you will need to suit different task situations in your living spaces! It is always wise to decide on the amount of lightings and position of ceiling fan early, so to get the electrical works settled during renovation period. Save the hassle in future!