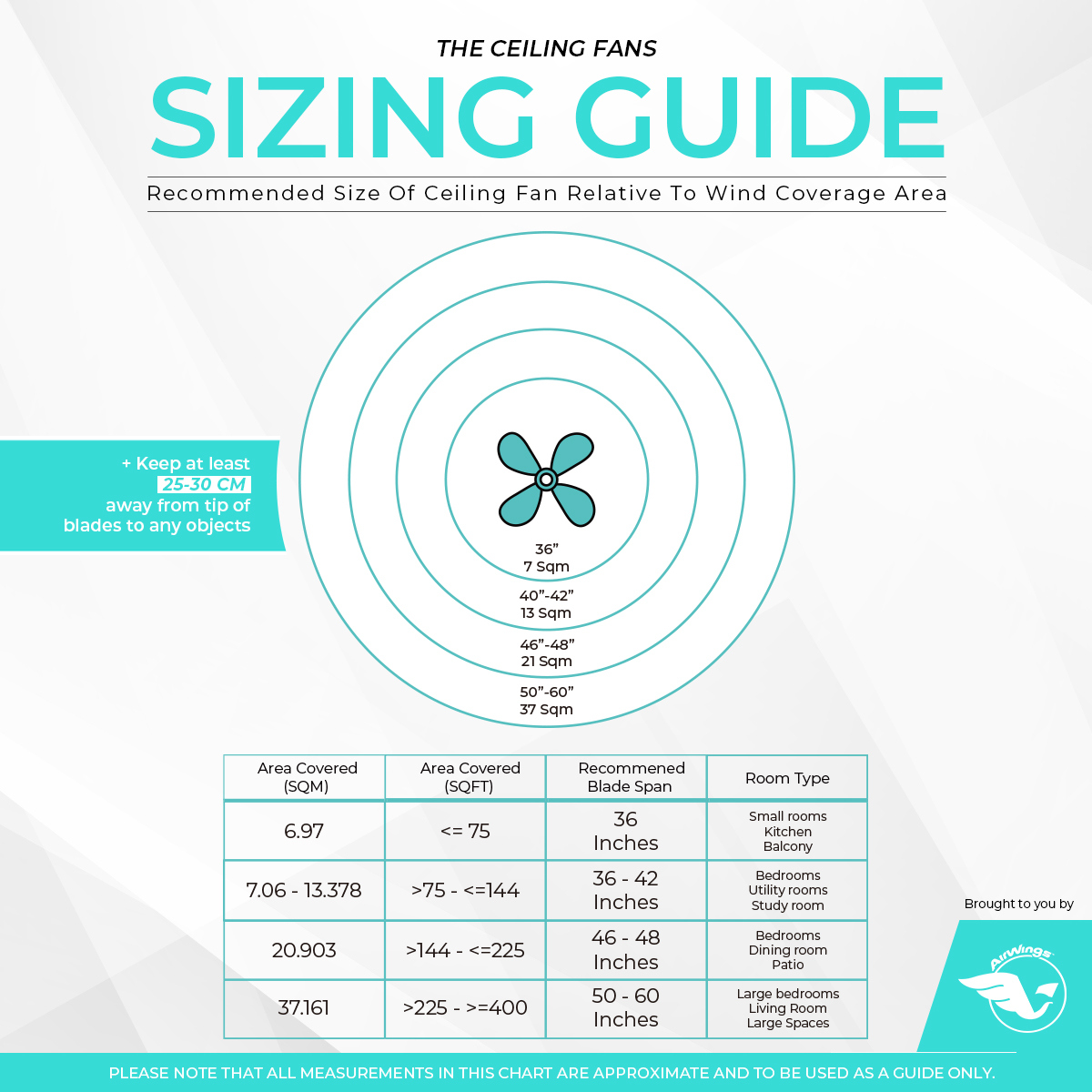 22 Nov

The Ceiling Fans Sizing Guide

The most important criteria in choosing a ceiling fan – the right sizing.

You definitely would not want a fan that has insufficient wind coverage for your living area nor too close to the walls to activate air circulation for the whole room.

First thumb of the rule, always make sure there is at least 25-30 cm distance from the tip of the blade to any objects. This will prevent any creation of wind noises and lighting shadow on the ground więcej szczegółów.

Next, estimate how big is the wind coverage area you need! Get the measurements from your floor plan and refer to the diagram above for the best suggested sizing!

Tip: Remember, the sizing of the ceiling fan does not contribute to stronger wind experience. It only affects the coverage area! So do choose a better fitting ceiling fan to optimise the wind in focused area instead!